---
Colin brings over 21 years of caring for families throughout their life span. She is originally from Atlanta, GA. Mt. Lebanon has been her home now for 10 years, and she has loved caring for the community in which she lives.
Colin is a certified Family Nurse Practitioner, Certified Oncology Nurse and Certified Breast Care Nurse. She is also pursuing her post-masters in Psychiatric/Mental Health. She has spent much of her career caring for families coping with cancer and other chronic conditions and values the relationship that is built over time with patients and their support system. She has a passion for learning about what is important to her patients, to provide the best possible care for them. She believes strongly in a team approach,
working alongside Dr. Lamb to provide the best possible experience for each patient.
Colin received her Bachelors of Science in Nursing from Georgia Baptist College of Nursing of Mercer University and her Masters in Nursing- Family Nurse Practitioner degree from Duquesne University.
She spends her free time with her teenage boys and loves being their biggest fan in their baseball adventures. She is learning to play golf to tag along more with her husband and sons. She also shares her passion for nursing education and teaches our next generation of nurses in the undergraduate program at Duquesne University.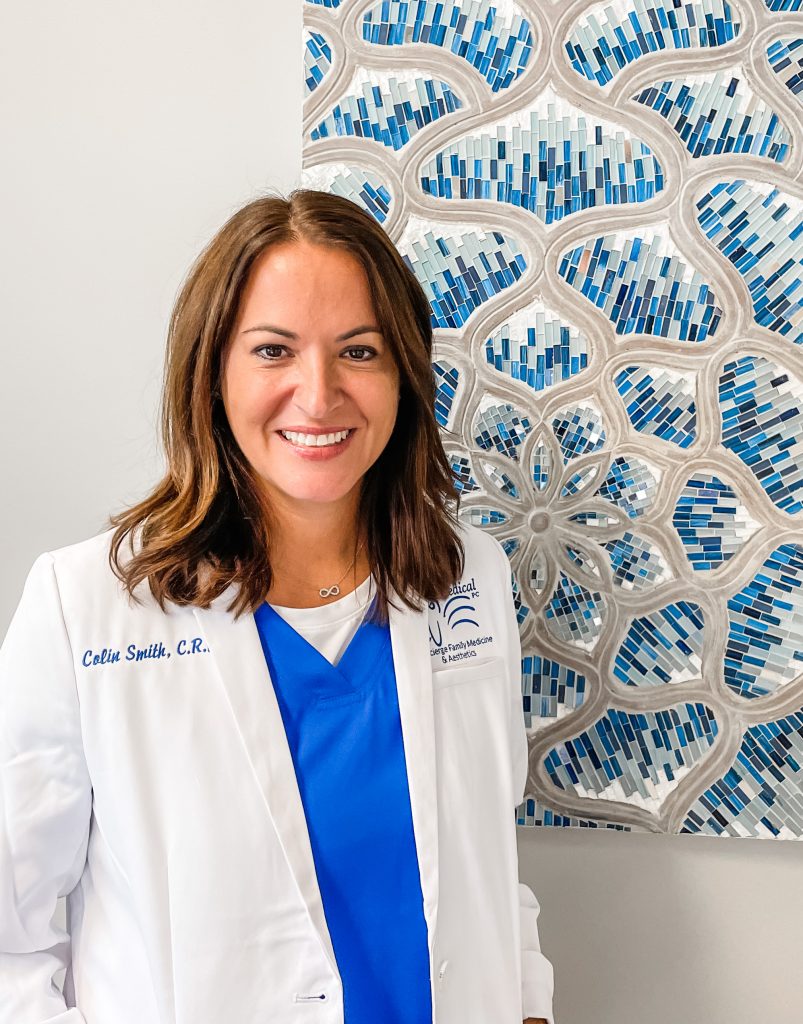 Colin's Favorite Product: Brightening