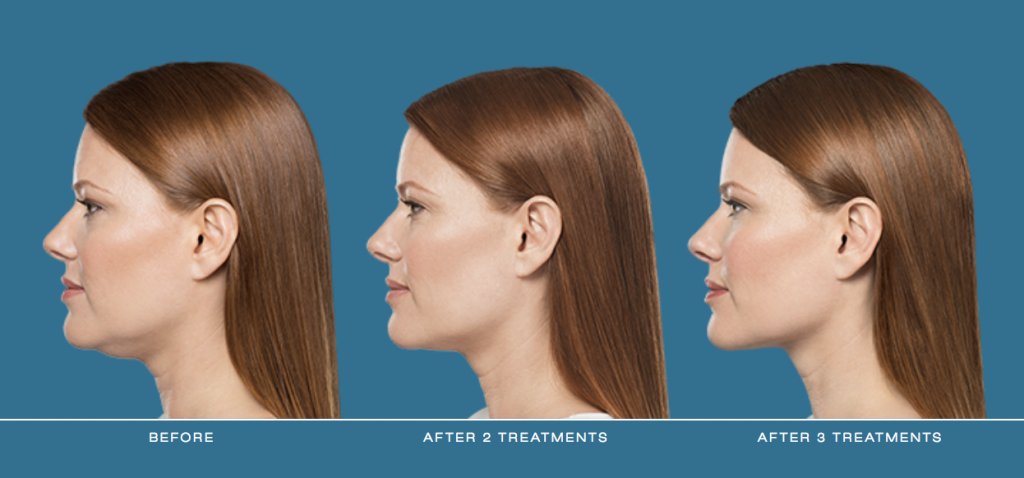 Kybella
Kybella is the first and only FDA approved injectable treatment of double chin. Kybella works by breaking down and destroyong the fat cells under the chin. Once they are destroyed, they will not return.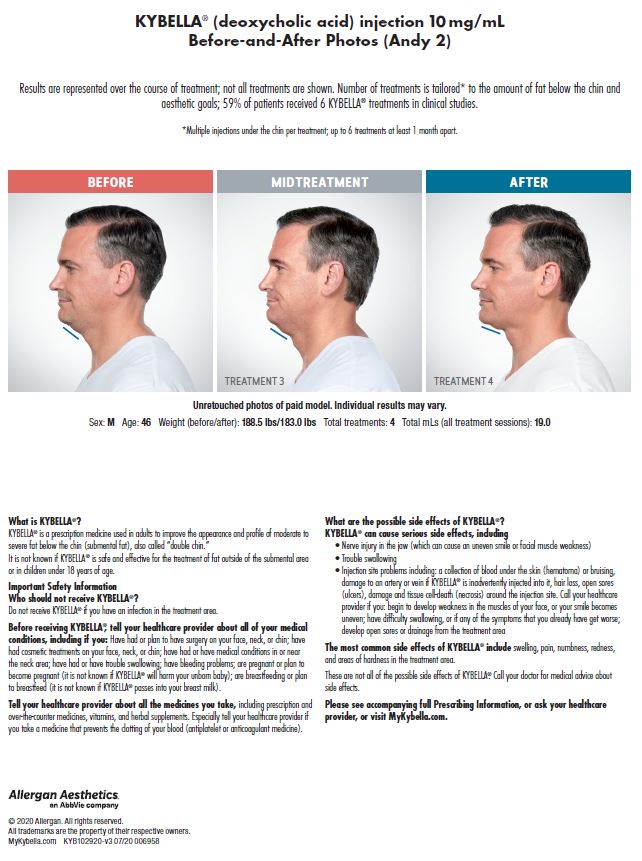 Kybella
How long until I see results?
Depending on the amount of tissue you have under your chin most people require 3-6 treatments total. Usually results start to become visible after the second treatment.
How long will the results last?
Kybella causes the destruction of fat cells. Once destroyed, those cells cannot store or accumulate fat. After reaching your desired aesthetic effect, further treatment is not expected to be needed.
Are there common side effects?
You may experience minor bruising and swelling of the area injected which may last for a few days to 1 week.