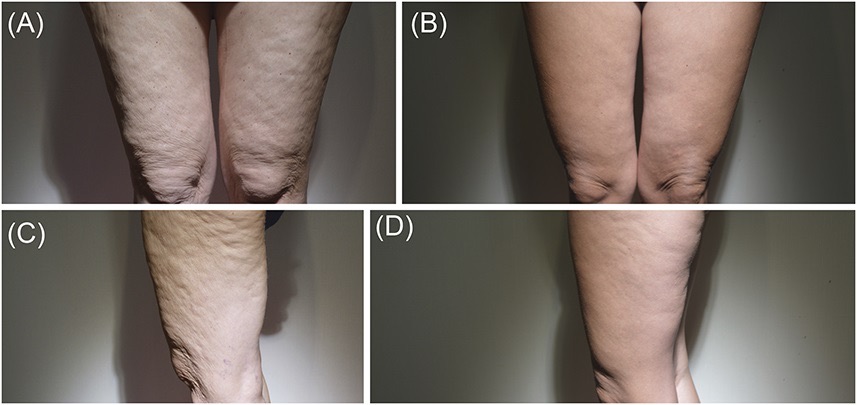 Hyper-Dilute Radiesse
Would you like smoother, firmer, more elastic skin? Try Hyper-Dilute Radiesse!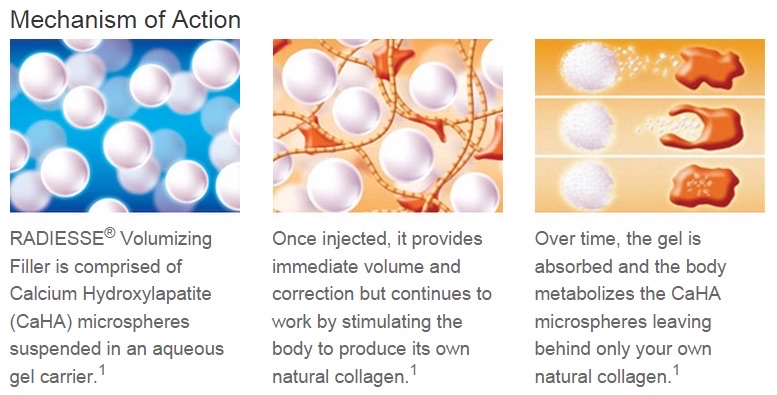 FAQ
How long until I see results?
Radiesse is a collagen-stimulating filler that smooths and gently plumps the skin. Radiesse has been used for many years to restore volume, structure and support to the face. In recent years, Hyper-Dilute Radiesse has been found to be an effective skin rejuvenator. Hyper-dilute Radiesse, which is Radiesse mixed with saline and lidocaine, is injected into the superficial layers of the skin to stimulate collagen and elastin. This method uses Radiesse as a skin rejuvenator rather than a volumizer.
What are the benefits of Hyperdilute Radiesse?
Hyper- Dilute Radiesse is a wonderful skin rejuvenator which produces visible results in skin quality; specifically in fine lines, wrinkles, crepiness and skin laxity. Collagen and elastin production begins as early as 4-6 weeks after treatment. Hyper-dilute Radiesse provides long term skin tightening with progressive natural dermal thickening. The treatment can also help to improve the appearance of cellulite.
Where can it be used?
Face
Neck
Upper Inner Arms
Buttocks
Décolletage
Mid and lower face
Abdomen
Knees
Hands
How many treatments are needed?
For best results, we may recommend two to three treatment sessions spaced four to six weeks apart during the first year of treatment.
After the first year, you should expect to return for maintenance treatments every year to 18 months.Call Lamb Medical today to get an appointment, or use our online scheduler.