Benefits of Concierge Medicine
What can Lamb Medical do for you?
Available appointments
Unlimited same business day or next business day appointments are available, even for non-emergencies.
No More Waiting
Imagine if your appointments were actually on time. This dream is a reality with Lamb Medical. No more wasted time in the office.
Physician Availability
The doctor is available 24/7, including direct cell phone access, instant text messaging, and direct emailing.
Relationship-Oriented
With fewer patients, Dr. Lamb will be able to become more familiar with you and will have in depth knowledge of your medical history.
Annual Physicals
An executive-style annual physical exam will be performed focusing on disease management, preventive care, and all of your concerns.
Ample Time
No more hurried visits. You will have ample time to spend with the doctor to address all concerns.
Coordinated Care
Lamb Medical will assist you with scheduling appointments for specialists, arranging testing, and understanding hospital care.
Hospital Services
Dr. Lamb will have privileges at St. Clair Hospital and Washington Hospital where she will be able to oversee care and work with specialists.
Online Medical Records
Secure messaging allows access to the doctor along with the ability to retrieve documents and other information at a click of a mouse or a tap of a finger.
Health Education and Information
The latest medical information will be prepared and presented to patients in an easy-to-understand way to keep members informed and up-to-date.
In-Office Medical Tests
All tests performed in our office including EKG's, PFT's, vision and hearing screens, rapid diagnostic tests (strep, flu, mono, urinalysis), and pap smears will be covered under your annual fee.
Aesthetics
Dr. Lamb uses a variety of aesthetic products to help you turn back the years. You do not have to be an enrolled patient in Lamb Medical to receive aesthetic services. For more detailed information, please visit the aesthetics page.
Lamb Medical is concierge medicine built around you.
At Lamb Medical, we understand your lifestyle. We understand that you're busy. Our goal is to provide highly personalized medical care, using a special, concierge-style model. Lamb Medical provides you, the patient, with the care, time, and support from your doctor that you deserve.
Meet the Doctor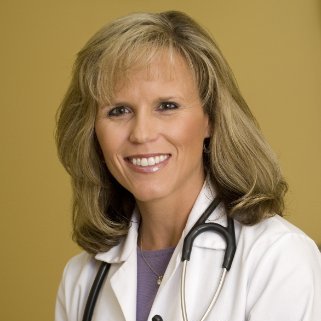 With over 20 years of experience as a board-certified family medicine physician, Dr. Lamb has built a reputation as one of the most sought after physicians in the Pittsburgh area. Dr. Lamb's wide variety of professional experiences makes her perfectly suited to practice concierge medicine.
FAQs
Many questions surround concierge medicine, so here are a few, answered.
For a more comprehensive list, please visit the FAQs page.