Bio
Dr. Mary Parks Lamb grew up in a military family and moved often but spent most of her childhood in the Washington, DC area. She studied at Princeton University and went on to earn her medical degree from the University of Virginia Medical School. Dr. Lamb then matched with The University of Pittsburgh Medical Center, St. Margaret for her residency and she has called Pittsburgh home ever since. Over the first 20+ years of her career Dr. Lamb flourished in family medicine and received advanced training in aesthetics. 
When asked why Dr. Lamb was drawn to family medicine she will tell you that she values the long term relationships she is able to develop and feels passionate about getting to know and care for individuals and families. She inspires patients to live their best lives by striving to improve their health. Nothing brings her more fulfillment than working with patients to feel their best, both inside and out.
In 2015, Dr. Lamb's sister Susan passed away after a courageous battle with cancer. During this difficult time, Dr. Lamb realized that she could not care for her patients the way she so desperately wanted to in the current medical/ insurance model. The concept of Lamb Medical & Aesthetics was thus formed in 2016 and opened its doors dedicated to Susan Parks Hower.
Outside of her medical practice, Dr. Lamb enjoys spending time with her husband and three teenage sons playing all kinds of sports and enjoying all things hockey. Every summer you will find her following the Dave Matthews Band, boating on the rivers of Pittsburgh, and vacationing on her cherished Nantucket Island.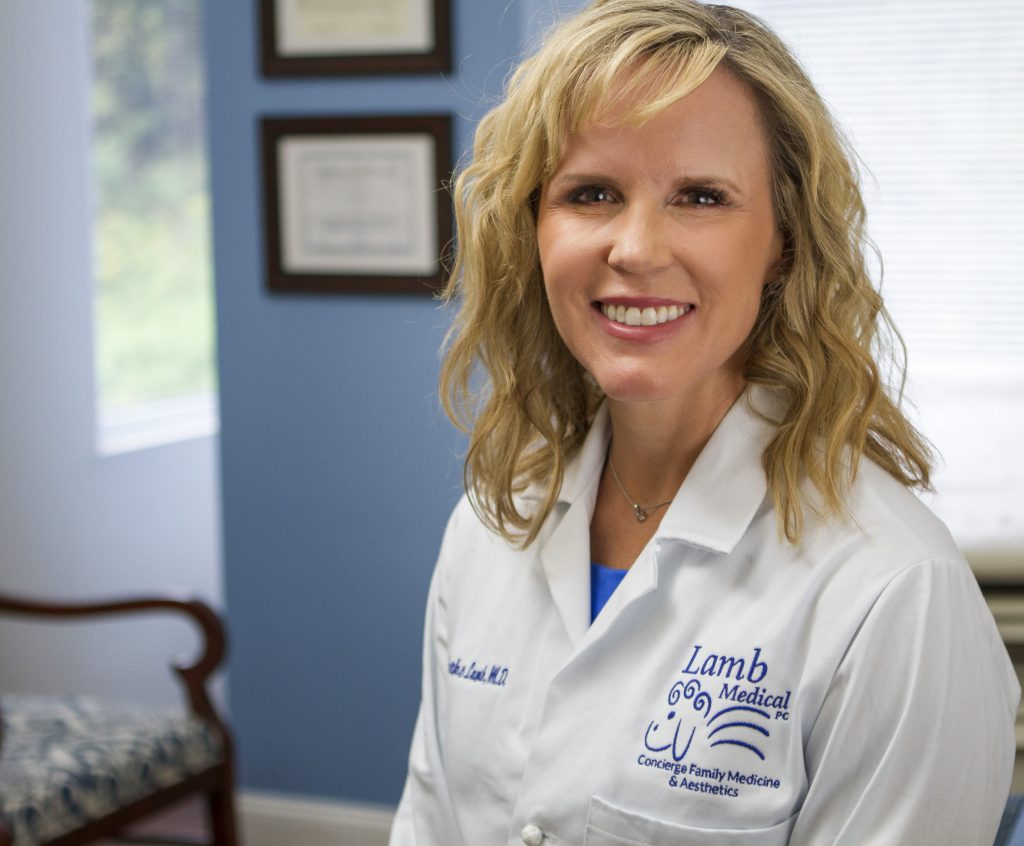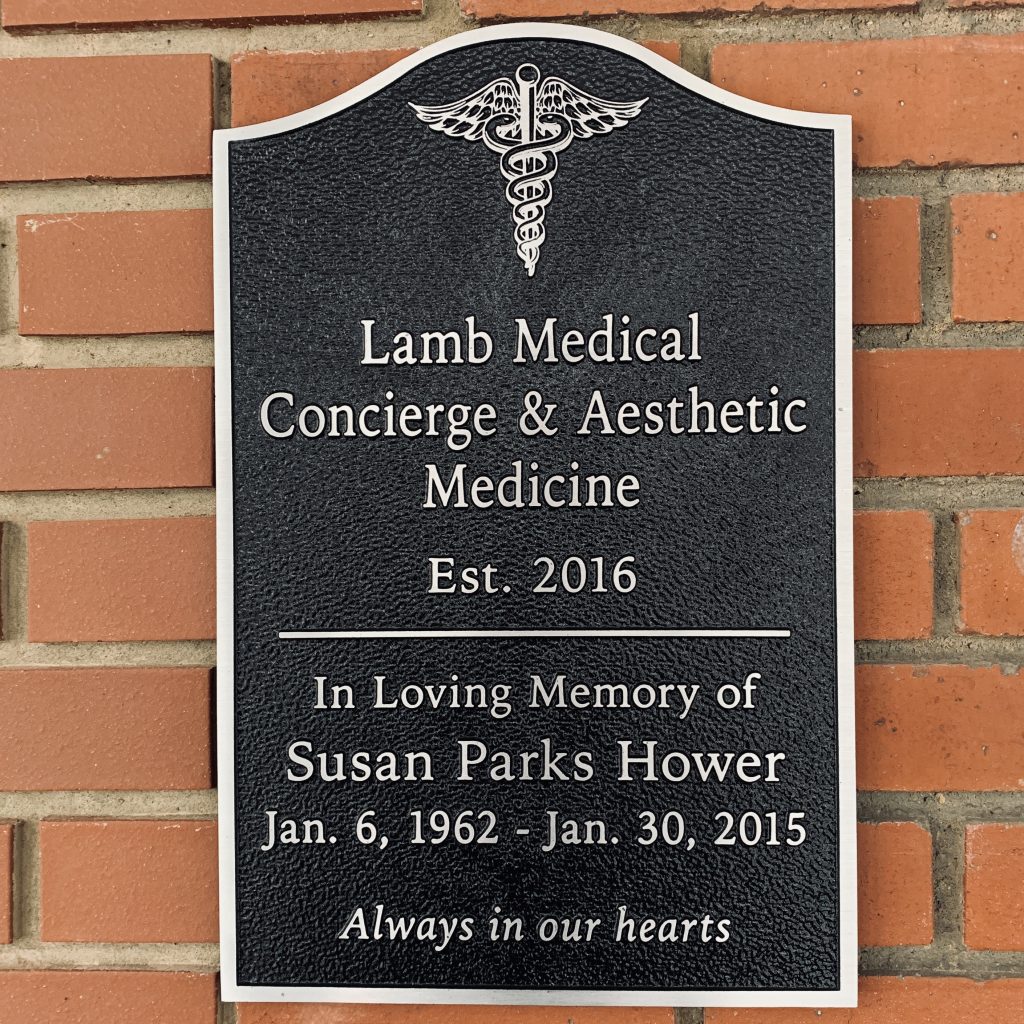 Education
| | |
| --- | --- |
| Undergraduate Degree: | Bachelor of Arts, Cum Laude |
| | Psychology and Sports Performance |
| | Princeton University |
| | Princeton, NJ (1990) |
| Professional Degree: | Doctor of Medicine (MD) |
| | The University of Virginia School of Medicine |
| | Charlottesville, VA (1995) |
| Professional Training: | University of Pittsburgh Medical Center, St. Margaret |
| | Pittsburgh, PA (1998) |
| | Fellowship, Academic Family Medicine |
| | University of Pittsburgh Medical Center, St. Margaret |
| | Pittsburgh, PA (1999) |
Certification and Licensure
American Board of Family Medicine (1998), Recertification (2005, 2015)
State Board of Medicine, Pennsylvania (1997, renewal every 2 years)
Previous Work Experience
Medical Director, Lakeside Primary Care, August, 2011-June 2016
Medical Director, The Urgent Care Center, October 2008-August 2011
Staff Physician, The Urgent Care Center, August 2007-October 2008
Assistant Professor, Washington Health System Family Medicine
Residency Program, July 2000-August 2007
Clinical Instructor, University of Pittsburgh School of Medicine,
Department of Family Medicine, July 1998-2007
Clinical Instructor, Washington Health System Family Medicine
Residency Program, July 1998-2000
Chief Resident, The University of Pittsburgh Medical Center, St.Margaret, July 1997-June 1998
Orthopedic Surgeons' Aide at The Sports Medicine Center, Bethesda, MD, June 1990-July 1991
Honors and Awards
Readers' Choice Award for Best Primary Care Physician in the South Hills, Pittsburgh, PA, 2014
Various awards and recognition for excellence in clinical teaching, 2002-2007
Humanitarian Service Award, UPMC St. Margaret, 1998
Chief Resident, UPMC St. Margaret Family Medicine Residency Program, 1997-1998
American College of Rheumatology Student Research Scholarship Award, 1993
Cum Laude Graduate of Princeton University, 1990
Princeton Swimming Award for Exceptional Dedication 1987
Salutatorian, Summa Cum Laude H.S. Graduate, The Holton-Arms School, Bethesda, MD, 1986
National Student Scholar Athlete Award, 1986
Burnett Fischer Award for Excellence in English, 1986
National Merit Scholar Finalist, 1986
Rensaellar Medal for Excellence in Math and Science, 1986
Fun Facts
I thought I would grow up to be: A professional athlete
Favorite sports team: The Pittsburgh Penguins
I never leave my house without: iPhone, bottled water, mint gum
If I could meet one person: Definitely Dave Matthews
Favorite thing about medicine: The patient relationship
Something that makes me smile: Boating with my family…. bringing the Stanley Cup back to Pittsburgh….carpe diem!
What you'll love about our office: Feeling welcome and cared for in an office that knows you well