Healthcare professionals agree that resolving each patient's unique problems is one of the most rewarding aspects of the field – that's exactly why our practice is centered around providing the best aesthetic medicine and customized care for every patient's specific needs. It's also why we invest in the best technology the medical industry can offer, like AviClear for acne and Sofwave for aging. What's always exciting, though, is when a new solution enters the market that can alleviate multiple issues efficiently, quickly, and without discomfort. At Lamb Medical, our patients receive the best care possible because we stay ahead of the curve, and we're thrilled to be one of the first in the Pittsburgh area to offer the FDA-approved skin rejuvenation and resurfacing procedure: AgeJET.
Introducing AgeJET
AgeJET does a little bit of everything, simultaneously treating surface wrinkles, elasticity, scars, pigmentation, texture, and more, all in a single treatment. Specifically, AgeJET is perfect for those looking to benefit from anti-aging, repigmentation for sun damage and acne scars, and even bodily transformation on the hands, décolletage, and neck through skin resurfacing and rejuvenation (AgeJET is even capable of completely redecorating the vulva).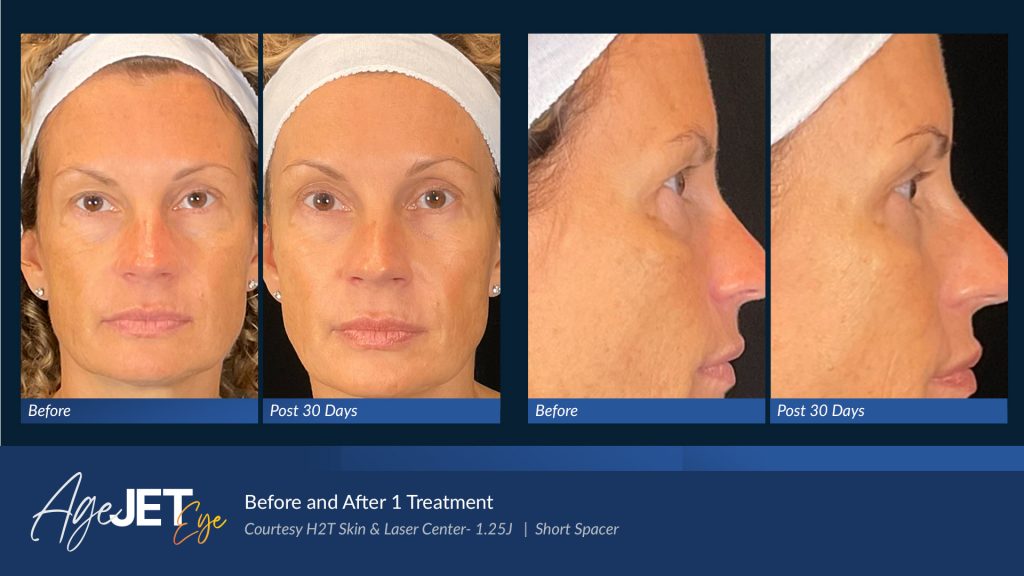 One of the top requests we hear from patients is to improve the area around the eye – everyone is looking to tighten the under-eye, appear less tired and more refreshed. Until now, this level of detail has been impossible. AgeJET treats all the way to the lash line, completely remodeling the skin under the eyes. Now, someone who is bothered by that under eye wrinkling and creepy skin can easily receive a lift and tighten around the eye in under an hour. The same level of detail is available for the lip line as well. Typically, patients will try filler or Botox to try and remodel lip lines but that comes at the price of weakening lip function. AgeJET offers really natural and beautiful lip plumping and fine line and wrinkle removal right at the lip margin.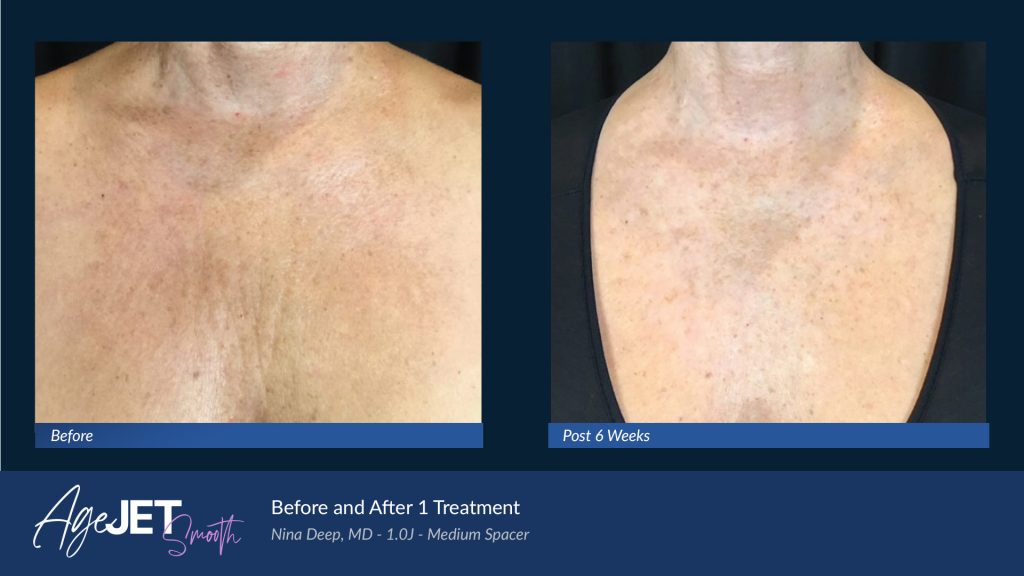 How AgeJET works
AgeJET's plasma resurfacing and rejuvenating technology turns nitrogen gas into energy, using ultra-high radiofrequency to get beneath the skin to stimulate new elastin and collagen growth, removing damaged collagen and restoring skin elasticity in the process. AgeJET is not like a plasma pen, which historically has potential for unwanted side-effects. Rather, AgeJET is much safer, offering more predictable results that are ultimately better for skin health.
Patients undergoing moderate AgeJET treatments typically experience a short 3-5 days of downtown. However, the neck and other areas take a little longer to heal – approximately 7-14 days depending on how deep the treatment goes. The treatment is relatively painless after a numbing medication is applied to the treatment area. Most patients are very comfortable throughout the process.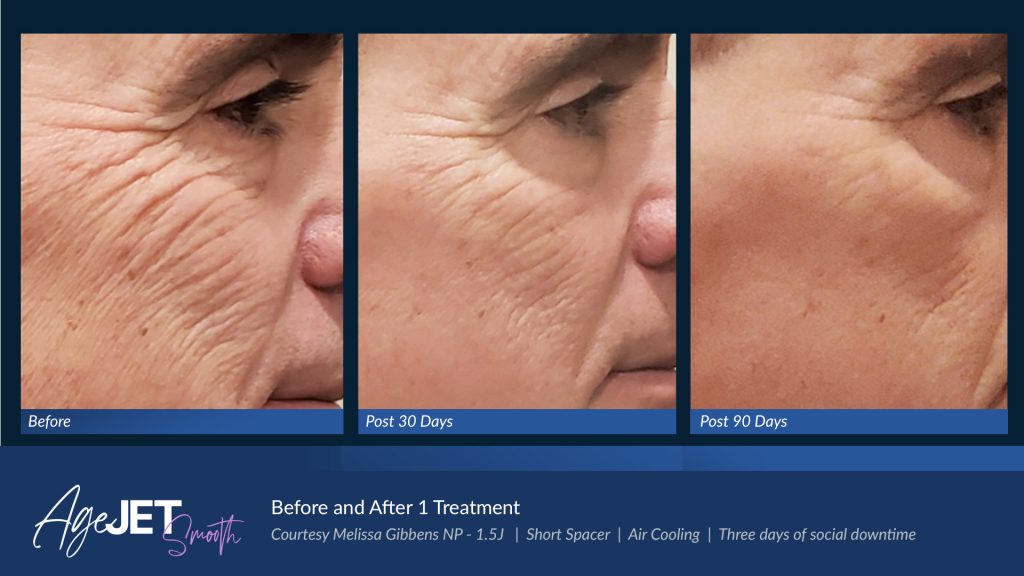 There are endless benefits to AgeJET beyond just aesthetics. AgeJET helps patients be confident in their skin, improving mental well-being and creating opportunities for patients to live the life they want. From a general health perspective, non-ablative skin produces an overall healing response in the skin, reducing chance of infection over time. If you're interested in learning more about what AgeJET can do or wish to set up a free consultation, contact us online or at 724-969-LAMB (5262) for a free consultation.